Eight Vaccination Reporting/Tracking
You can now add the ability to document and track employee vaccinations. This is not limited to just COVID-19. You can add any virus/bacteria of your choice and vaccinations/shots associated with them. Now you can track if needed those employees that have had their flu shot for a given year.
Once it is turned on for your group you will need to:
Virus/Bacteria
The starting point is to add the virus or bacteria that you would like to track within Eight. Click on the link found under the blue heading of Maintain: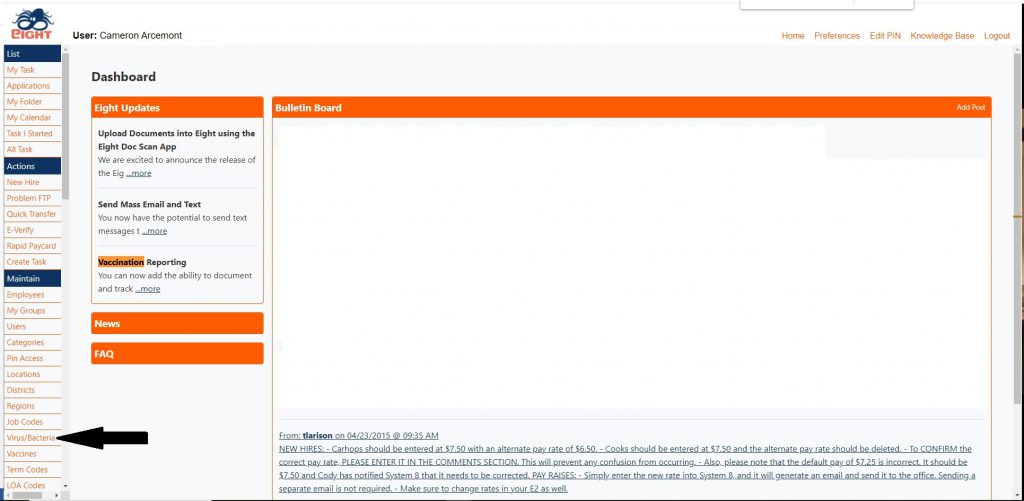 On the next screen click on the Add button, once that window opens you can create the Virus/Bacteria Description by entering the value and clicking Add.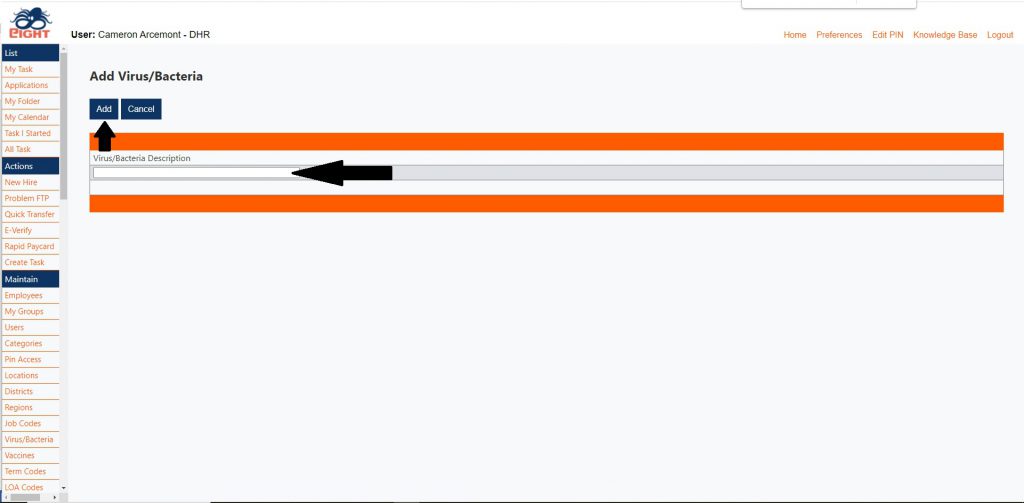 You will then see your list: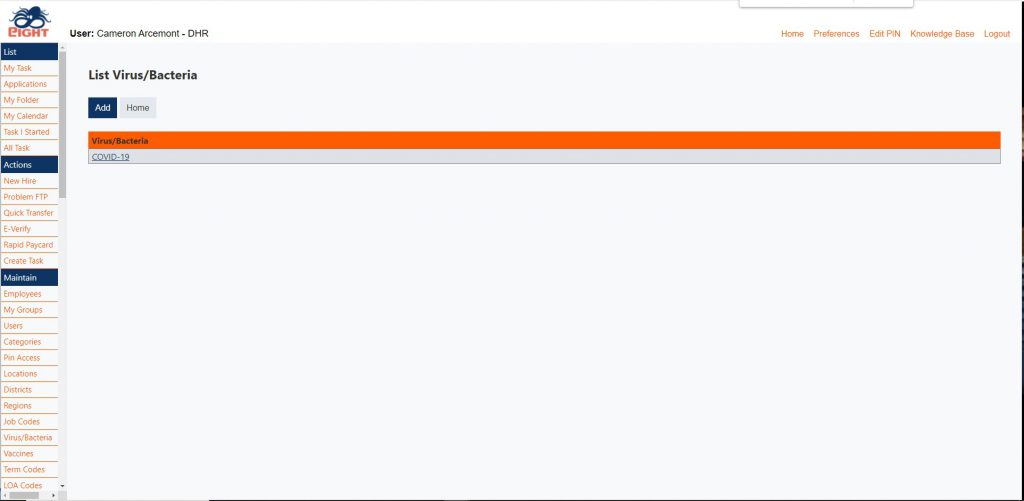 Now you can add another virus or bacteria, or move to the next step.
Vaccinations
Next click on the Vaccines button, under the blue heading of Maintain. You can create any combination of vaccines and/or testing. To get started click on the Add button.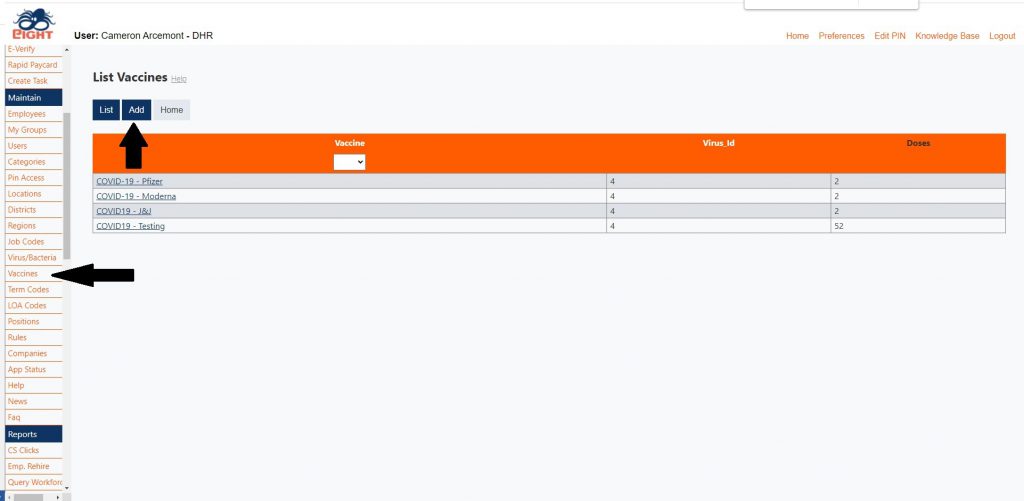 The Edit Vaccine screen provides lots of options as it relates to your needs. First you will need to create your Vaccine Description and associated Virus. You are provided various options as it relates to requiring a manager's signature on the form, as well as the employee's signature. As well, you can require for that individual vaccine if a document is required to be uploaded.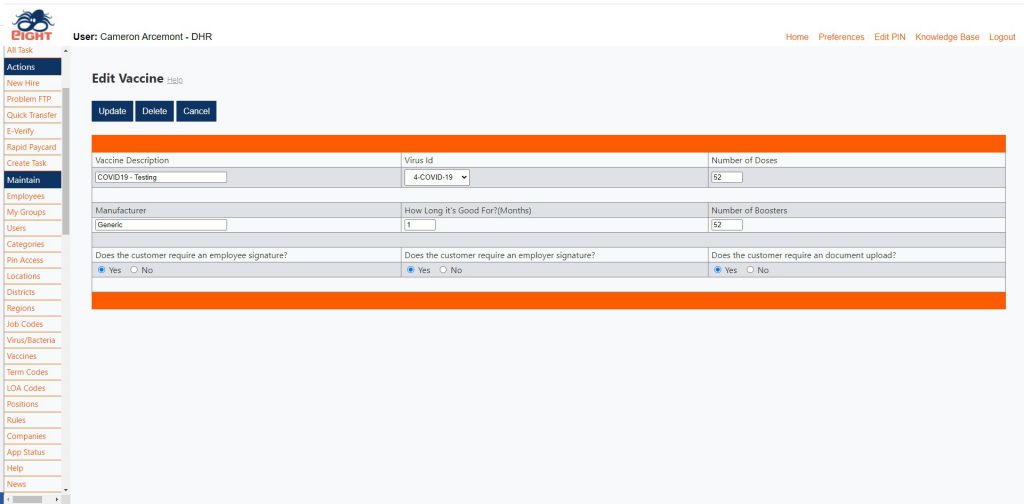 Employee Documentation
In order to complete the form, move to Employees under the blue heading of Maintain, open the Employee Profile for the specific individual, then select Vaccination Form from the Forms Requiring Signature drop-down menu.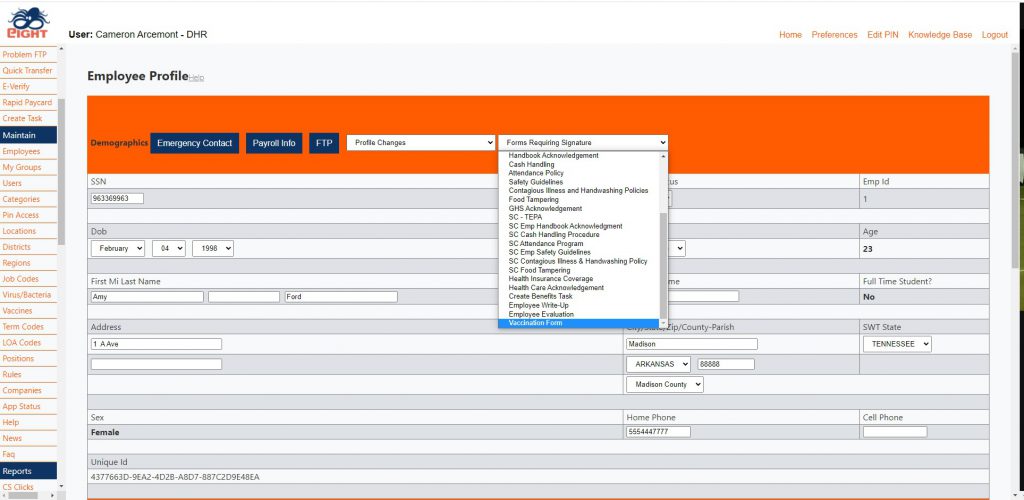 After entering of an Employer PIN and Employee Password you will come to this screen, in which you need to pick the vaccine to which you will be noting.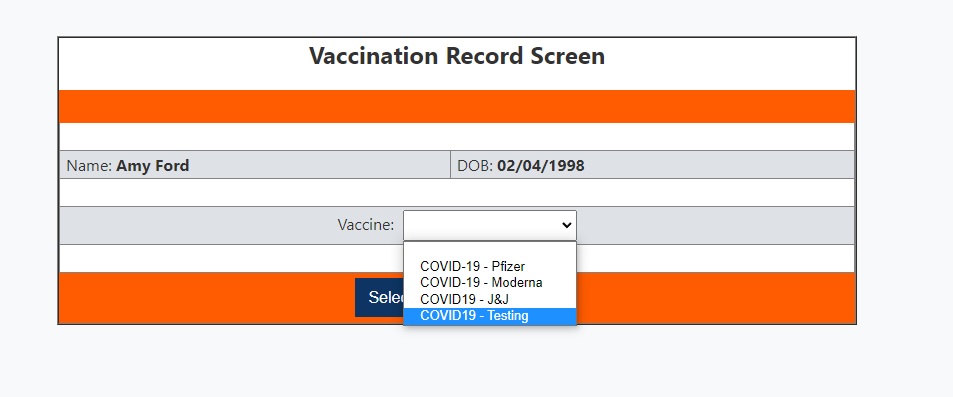 The next screen enables the manager and the employee to note the details necessary, picking the date of the vaccine, lot number, booster. Then if a document is required, upload the document. If the Eight Doc Scan App is used for the upload, be sure to click the Refresh button after a completed upload in the App. This will alert the page that that process is complete and note that a document, or new document has been uploaded. Now, enter the employee password and/or employer PIN if those signatures are required.  Click the Submit button to move to the actual form creation.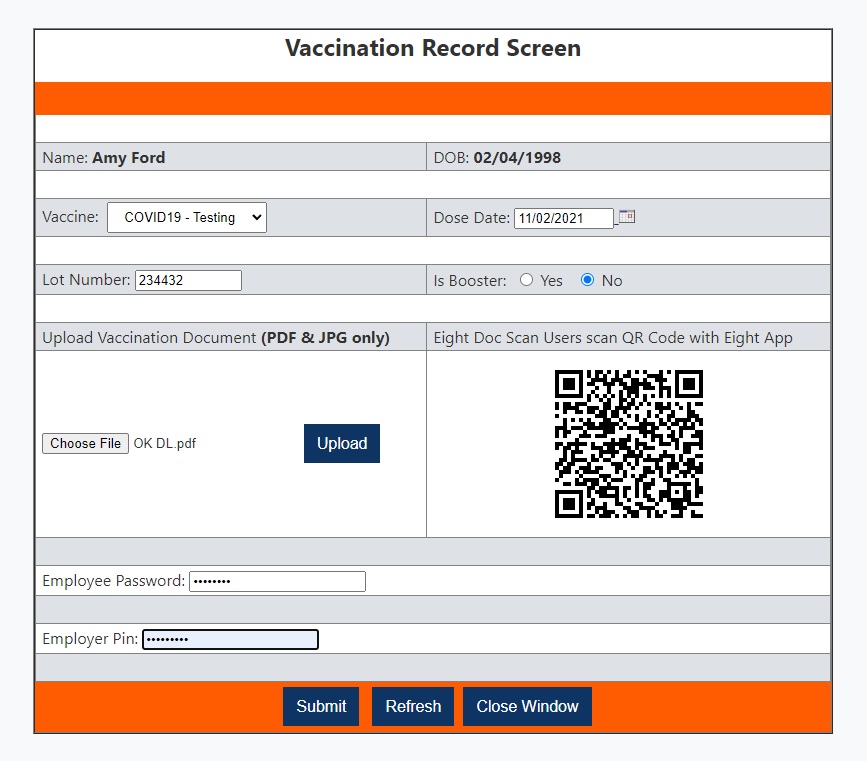 Once presented the form, click the Submit button to save/create the form.
Vaccination Reporting/Tracking
After employees have completed their documentation, you can go to Vaccine Reporting under the blue heading of Reports. You can pick your filters within the orange field, enter your Employer PIN and then click List to view your report.