Paycard Pre-Acquisition Disclosure Form
Below is the paycard enrollment screen that the employee will complete. The enrollment pre-populates all of the information that was completed in the demographics section. On this example, all the employee would need to enter are an email address and the 10 digit card ID. The employee will also need to read and sign off on the Pre-Acquisition Disclosure and Fee Schedule prior to clicking Submit.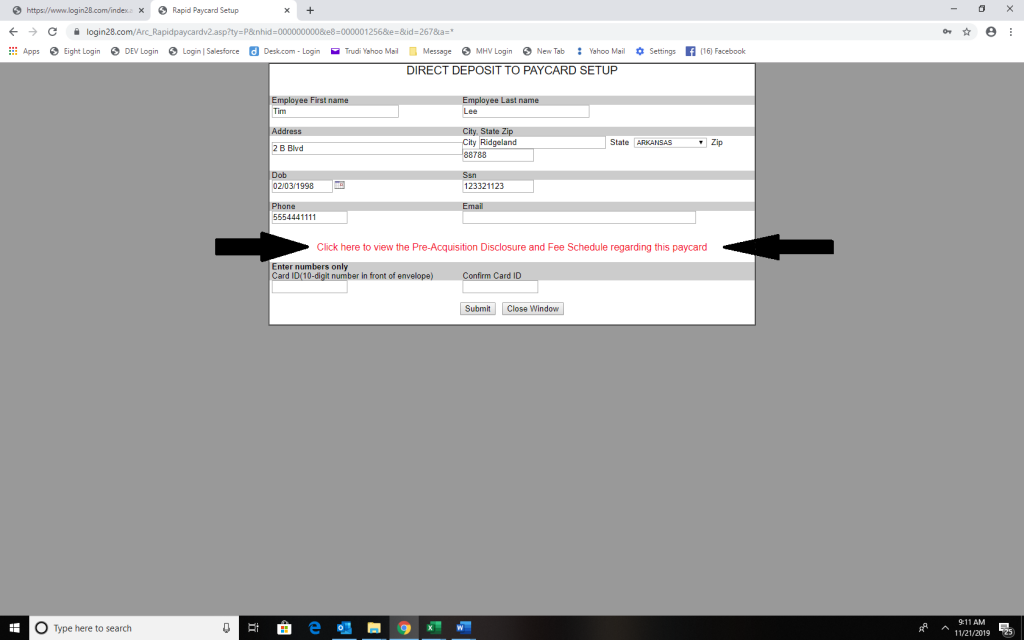 Below is the Pre-Acquisition Disclosure and Fee Schedule screen. The employee will need to enter their Password, check the box to the left of the "I acknowledge…statement" then click on Submit Acknowledgement.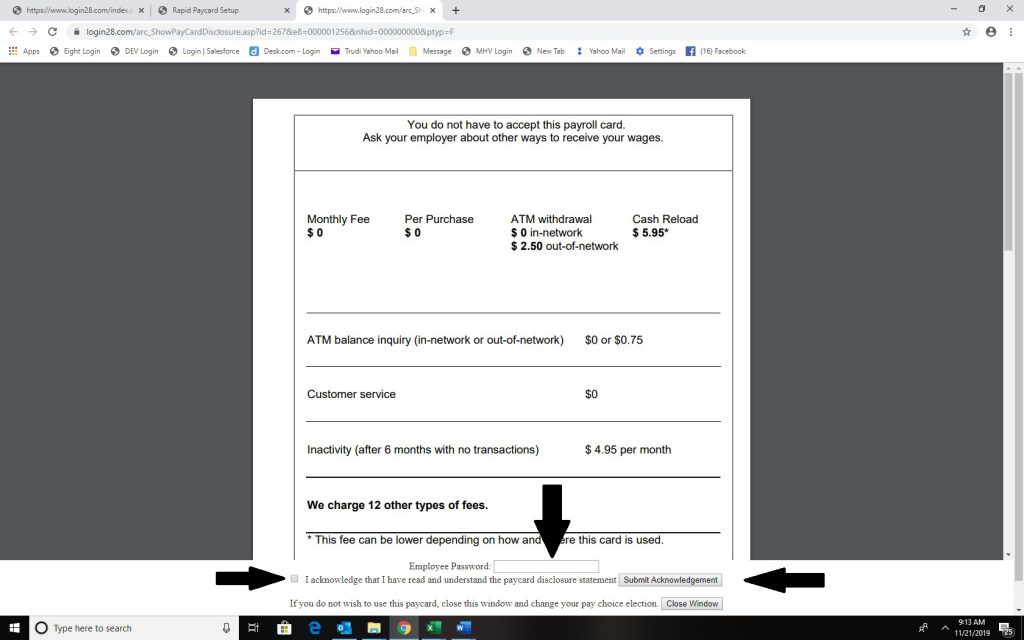 Once that is completed the employee will be taken back to the Direct Deposit to Paycard Setup screen. They then can enter the paycard information and click the Submit button to move to the Employee Direct Deposit Authorization form that they then Submit.